"It's Hip to Clip" coupon ads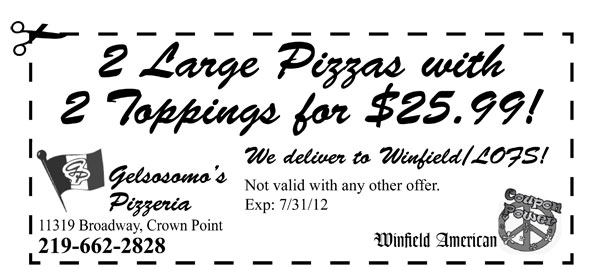 Actual coupon size is 2" high x 5" wide. Use this oversize example to plan your coupon's offer.
Get more customers with coupons!
"It's Hip to Clip" coupon pages are published in the Winfield American's first edition of the month.
Coupons are available in black-and-white and cost $30 each. You can pay for multiple months in advance, and may update your coupon's offer at any time prior to the next deadline date.
Submit your coupon ad